Powered by ServiceMagic

Referrals
Below are links and referrals about Trek Inspection, and from Trek Inspection. The referrals on the left are from others who have used Trek Inspection, while the ones on the right are people and companies which I have worked with and are recommended to my clients, or for people who just simply need good reliable resources.
Trek Inspection Services has a five star rating from past customers with ServiceMagic.com, in all categories of service. You can check out my record here...

http://trekinspection.servicemagicpro.com/

Joette Lasiter
Prodigy Real Estate
joette@prodigyrealty.com4227 So. Meridian STE, C-514 Puyallup, WA 98373
Ph. (253)-905-8550
Cell. (253)-846-7063
www.prodigyrealty.com

Thank you so much for expediting this matter. My husband, Lorenzo, and I really appreciate your willingness to give a good portion of your weekend to provide us with the report earlier than anticipated. We were both very pleased with the depth of information and remedies that you provided. After we have had a chance to address the issues included in the report, I would be happy to pass it on to Pam Grant. I would also be more than happy to give you any reference or a recommendation, including sending anyone I know that is buying a house your direction. I was very unsure of having to do the inspection without my husband, as he is very mechanically inclined, but you were very thorough in your explanations and willingness to answer questions. Thank you, again, for your help in purchasing our home.

Cathy and Lorenzo Chavez, Spanaway, WA

Kanon Electric
"Setting the Standard"
For Commercial and Residential Electrical Work
Cell. (253)-312-8971
P.O. Box 1745
Milton WA 98354



I just wanted to thank you for your help in the inspection of the house, which seems to be just fine after the quadrant homes comes out and completed the warranty of the house. The pictures of the house are tremendous and greatly appreciated. GOD Bless and MAY GOD provide much business your way

Nathanael Krikwood, Dupont, WA

Christa Hobart
Avalon Real Estate
Cell. (253)-278-0997
Fax. (253)-846-8118
christahobart@msn.com

Dear Bob,

Thank you so much for the excellent inspection report you prepared.

I had my doubts with the inspector that was hired by the buyer of my home when he came out and ran through the house and the crawl space and came up with his findings of the termites and carpenter ants as well as other various findings, such as the Cadet heaters to name a few. I knew immediately that I had to have you come out and submit a second opinion. I valued your opinion a year ago and was very impressed with your findings when you did our initial inspection when we purchased this home. I highly admired your inspection and your quality of work then and continue to do so. I have often recommended you to clients in the real estate field and will continue to do so. Your honesty, quality of work, as well as your professional attitude definitely state a lot about you.

Professional Contractors for Value Added Service

To Eliminate Mold from your New York Home -- IAC MOLDBUSTERS

These are experts in air duct cleaning, HVAC cleaning, vent sanitizing, fire and water damage solution. IAC MOLDBUSTERS Serving Orange, Westchester, NYC, and Rockland.

"Trek inspection was the most professional company I have dealt with. The gentleman that did the inspection was very polite and gave me advice on some things that could be done to the house. Thanks so much for your help."

Paul Coy, Kent WA

Maybe you have allergies and chemical sensitivities!

Looking for safe and healthy bedroom ideas?

Check out healthy-bedroom-ideas.com

Are you looking for a great place to eat in the Kent, Washington area. Try Nazes Seafood Restaurant on the East Hill of Kent. This is my favorite place for lunch. The food is great, and I have never been disappointed. They have also won several local awards, and I can see why!

Space Here for your Company!

|About|Contact|Disclosure|Copyright|Disclaimer|
Pre-Inspection Agreement Form
Download my pre-inspection agreement form and print it out before you arrive at your scheduled inspection. Download the form in PFD format HERE.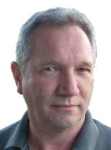 Bob Pilch
Licensed Home Inspector
Licensed Pest Inspector
Meet your new Inspector
Click here for more Info.