Commercial Building Inspections in the Greater Pacific Northwest Areas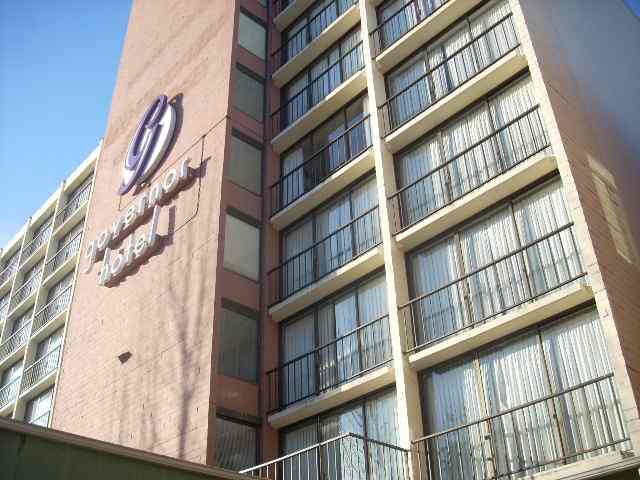 ---
Trek Inspection Services has been providing top quality commercial building inspections in the greater Northwest, Seattle and Puget Sound regions, since 2005.  Bob Pilch is the owner and inspector for Trek Inspection Services, and has been providing Commercial Inspections for over 17 years. He is licensed as a Home Inspector (#427) in Washington State. He has over thirty years of (real world) construction experience in all phases of construction. In addition, he has over six years of professional training in mechanical and electrical systems. He is also an electrical engineer.  Trek Inspection Services has expanded its commercial building inspection services to the larger Northwest Regions, including: Seattle, Tacoma, Olympia, Bellevue, Redmond, Kent, Renton, Lynnwood, Everett, Issaquah, Vancouver, Portland, Yakima, Ellensburg, Wenatchee, Richland, Pasco, Kennewick, Spokane, Moses Lake, Salem, Coeur d'Alene, Centraiia, Chehalis, Bremerton, Silverdale, Poulsbo, Longview, and Kelso.
---
Commercial Building Considerations

Commercial Building Inspections are often conducted differently from residential home inspections, and the considerations here are usually different, with an emphasis on liability issues.  These inspections consider issues such as soon to be replaced items, or soon to be repaired items and safety related issues. For example: a buyer considering a building with 10 roof top mounted HVAC's, which are 15 years old, is likely to be facing a replacement issue soon, and a large expense.  In large multi-family buildings, sampling methods are often employed to keep the inspection cost down to a reasonable figure.  Typically, when I am inspecting large apartments or condo buildings, I usually inspect about 10-15 units on the interior for the inspection, and then a full attic and exterior inspection.  But there are times when some buyers want every unit inspected.

On the Safety side of things, if you are purchasing a multi-unit facility, and there are significant safety related issues, such as trip and fall hazards, open electrical junction boxes, missing ADA hardware, missing Exit lights, etc., you could be open to a 'surprise' law suit and an unpleasant experience.  

The Big Mistake!

Many people, when making their purchase, decide to choose the most inexpensive inspector suggested to them by their Realtor or their friends.  This is a big mistake, especially when you consider how much money you are going to pay for your next investment ($1M, $3M, $5M+), and weight it against the cost of your inspection ($1000-$5000).  Does it really make sense to save a $100, $200 or $500, on the decision making side of a really large investment? Also, you need to consider that you are likely going spend more money on the appraisal or environmental evaluation than on the inspection. The appraisal is looking out primarily for the bank, not your interest! 
What is important to remember here, you are hiring someone with over 30 years of real world experience in the construction world, and you are leveraging this experience when you hire Trek Inspection Services.
What is in the inspection report?

My inspection report files includes: 1) MP3 Audio File of my onsite notes taken during the inspection, 2)  a link to the the video of the roof and upper story areas (if multi-story, or not easily accessible),  3) a written report of the building/structures in a narrative style, with photos marked and numbered and correlated to the notes in the report. This report is in a PDF file format.  I often use a drone to video the roof and upper areas unless the roof is flat and easily accessible, and sometimes I will include a spread sheet detail of the units inspected if needed.   I have developed my own software for writing these reports.  For samples of some of my work click HERE or see below.  The turn around time of my reports is 1-3 business days, in most cases.

If you are considering an inspection for your next property, you should also consider having a cost estimate of repairs done for the project.  For commercial sites this is usually $400 and up, and an extra cost to the inspection, but well worth it!  I have had several clients who have saved ten's of thousands of dollars on their purchases by doing this.  The estimate numbers used are real world numbers. You can elect to do have this done anytime after the inspection, and in most cases I recommend waiting for the report to be completed first.

Another consideration is EMR or Electro-Magnetic-Radiation issues.  On some inspections it is a good idea to measure and record current levels of electric, magnetic and Radio Frequency radiation, especially in apartment and condo dwellings which have cell towers built on the top.
Getting to the Truth: Know what you are buying!

If you are like most people, when you purchase a building, you want to know what you are really getting for your money.  You want to know the truth about the building you are buying.  This is where a good inspection comes into the picture.   For this to happen, there are two main components or factors: 1) a good field inspection of the building, 2) a clear and easily understandable report.  These two factors are like a chain, in that, if one of them is weak, the entire chain is weak.  You can have a really good inspector, but if that person does not express the ideas clearly, what good is the inspection?  On the other hand, the inspection could be poorly done, and the report could appear to be well done and clear and nice, but then it is not the true condition of the building.  And with this lacking report you are going to make your decision to buy this building?   This is why you want a seasoned, knowledgeable, experienced and professional inspector on your side when you are considering your next property purchase.  This is why you want Trek Inspection Services for your next inspection.
These types of inspections usually take four hours to two days of field inspection work, depending on the size of the building(s) and number of units.   The turn around for the report is usually two to three business days.  Payment is made at the beginning of the inspection, and prior to the work commencing a commercial pre-inspection agreement form must be filled out.

For more information about scheduling, availability, and prices,
Call Bob today at 253-279-1535, or email him at trekinspection@yahoo.com.
Or go to the Commercial Request Inspection or Quote page and fill out the short form for a price quote, or to request to schedule your next commercial building inspection. If you need a price quote right now, call or text me.  I can usually have the quote back to you in less than 30 minutes.

---
Recent Commercial Buildings Inspected by Trek Inspection Services

You can view the recent reports and photos of Commercial Building Inspections done by Trek Inspection Services by clicking HERE!
---